About the Northwest Philatelic Library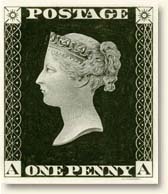 Northwest Philatelic Library was originally established as the Harold Peterson Philatelic Library – the literature repository of the Oregon Stamp Society. In 2003, Northwest Philatelic Library, Inc. was spun off as a separate and distinct legal entity.
NPL is governed and managed by a volunteer Executive Board comprising three officers and four directors at large.
Our Services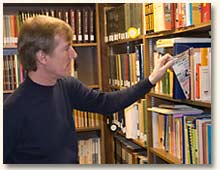 Northwest Philatelic Library is the largest of its type in the Pacific Northwest. Our stacks hold over 5,300 items, some 160 titles of philatelic journals and periodical, and 120+ years of price catalogs.
A significant literature acquisition program is a funding priority. NPL welcomes visitors, and for those who cannot travel to Portland, NPL provides services by mail. We seek and foster collaborations with like-minded nonprofit organizations, such as our working relationship with Youth Stamp Collectors, Inc., recognized and respected for its focus on the educational benefits of philately. Other affiliates include the American Airmail Society and the Pacific Northwest Postal History Society.
Northwest Philatelic Library also offers:
A regular newsletter, Book Reports
Assistance from specialists who are skilled in finding, organizing and interpreting information
Advisory services for those with research queries, writing projects or exhibits
Tear sheets on a variety of philatelic topics
Monograph series Tips for Collectors
An introductory presentation for groups interested in learning more about the services and resources available through the library.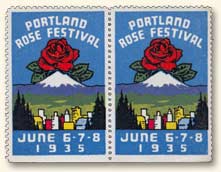 Northwest Philatelic Library does not purchase stamps or provide appraisals. However, every effort will be made to direct parties to appropriate philatelic resources, in support of fair and informed transactions.
Library Check Out
NPL provides check-out privileges to members and to the general public through interlibrary loans. Learn more about our Checkout Policy.
Photocopies
Users requesting photocopies of a periodical should make arrangements with NPL. Photocopies will be made under the following conditions:
Photocopy requests will be fulfilled on a time-available basis as determined by NPL.
A request for 20 pages or less will be charged at 20-cents per page.
A request for greater than 20-pages will incur a service fee of $20 per hour billed in 15-minute increments.
Payment for in-person requests will be due when a project is completed; payment for mailed orders will be due in advance, including first-class postage calculated using NPL's cost of mailing formula. No credit will be extended.
NPL provides photocopies in compliance with U.S. Code, Title 17 – Copyrights.
NPL reserves the right to refuse any photocopy request.