The NPL Online Library Catalog
We need your help to fill some holes in our collection ...
The NPL Library catalog is now available online. Using this online version of the catalog does not require a username and password.
Link to the NPL Library Catalog (opens new window)
For more information about the NPL Library, and suggestions on using the Catalog, downloading a Catalog Category Coding List, etc., please see below.
The Library Collection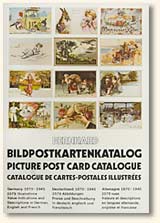 The library collection was organized in the early 1960s by combining donations from personal philatelic libraries of members of the Oregon Stamp Society. These donations included many landmark philatelic studies and records.
In the ensuing the years, the collection has been greatly enlarged through judicious purchases and additional continuing donations. The composition of the collection is sufficiently specific to serve those interested in narrowly-focused empirical research, yet general enough to provide assistance to those with broader descriptive interests.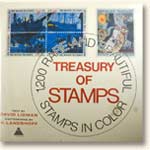 The scope of the collection is appropriate for all age groups, experience levels, and types-of-use. It is a collection of information resources organized for common use.
BOOKS are cataloged either by Geography or Subject matter. These two systems are not totally independent, so if you cannot find a book in one category, then try the other.
PERIODICALS are catalogued by name under the code PER. The library has not yet electronically indexed these periodical sets, but some have printed indexes. Many indexes have been consolidated online by the American Philatelic Research Library and can be searched by entering "Article" as the Record Type, along with a topic keyword.
Using the Online Catalog
The online catalog program has a built-in Search function that is relatively robust. This will be the first screen you encounter. The "Keyword" search method is particularly useful if you do not know the title or author. A practical start here would be to enter the subject matter of your inquiry. The "Call Num" search method uses the Library's geographic and subject matter coding. A built-in Advanced search function is also available, allowing the user to combine several search parameters at one time.
Download a printable list of the Catalog Categories Coding List here
(PDF, 24KB)